2017's Best Cyber Monday Deal: DISH TV & Internet
Celebrate with DISH Network Offers & Packages For New Customers:
Already got an amazing Cyber Monday deal on a TV? Pair it with a special DISH TV package + a $100 gift card.
Lock-in your price for 2 years, starting at just $49.99/mo for more than 190 channels!
Compared to the typical 1-year plans, you'll pay so much less by the end of 2 years with this discount.
Take advantage of our best online DISH Network packages for Cyber Monday, Nov. 24th! There has never been a better time to grab a post-Thanksgiving special for satellite TV, featuring America's most sought-watched channels.
GET ALL OF THESE DEALS FREE WITH DISH NETWORK:
Free $100 Gift Card*
Watch over 8,000 FREE On-Demand titles
Over 70 FREE Sirius XM Music Channels
Free Standard Installation
Free Whole-home HD DVR Upgrade
Free for 3 months: Premium movie channels HBO, Cinemax, Showtime, Starz & more
*Courtesy of GoDish.com for credit-qualified customers. Customers who do not qualify may be eligible for a secondary gift offer.
Plus These Deals On Top of the Great Savings:
Get A FREE $ Visa® Prepaid Card
Must Mention Offer Code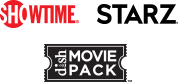 FREE Premium Channels
Get premium channels FREE for 3 months! With the best selection of original series and tons of the latest hit movies.
After 3 months, you will be charged $30/mo unless you call to cancel.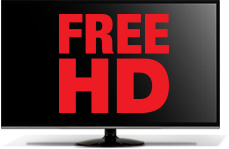 FREE HD for Life
Watch your favorite shows in HD — FREE! Make sure you're experiencing true HD on your HDTV with DISH HD programming and receivers.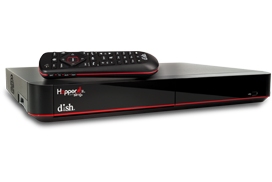 Hopper Upgrade
Upgrade to the award-winning Hopper 3 whole-home HD DVR for $5. Watch live TV anywhere, Autohop through commercials, and get 2,000 hours of recording capacity.
DISH Hopper 3: Amazing Cyber Monday Value
Upgrade your television with DISH — whether you're a new or existing customer!
DISH offers some fantastic new customer options with prices that are super wallet-friendly. As a valued DISH customer, you get FREE HD for life. Unlike other satellite TV services, DISH never charges you for HD programming.
After all that turkey and Cyber Monday deal-shopping, you'll want to relax. Featuring over 500 hours of HD recording storage, DISH brings you the best in entertainment with these award-winning features of the Hopper 3:
LIMITED-TIME DEAL: Get the Hopper 3 at an unbeatable deal of just +$10/mo.*
CONFLICT-FREE TV: Got multiple rooms? Hopper 3 is the ONLY box that lets you watch 16 different programs at once. It's the perfect solution for guests watching the Macy's Thanksgiving Day Parade, movies, and the game at the same time!
MEET ALEXA: Voice-command your personal entertainment assistant to change or surf channels, play recorded content, control playback, and much more.
WATCH TV YOUR WAY: Enjoy 4k capability, and Multi-view mode — great for catching multiple sports games on one screen!
WHEREVER YOU WANT: Watch thousands of hours of DVR, On-Demand, or live content on your PC, smartphone, or tablet with DISH Anywhere.
NEW & ULTRA-IMPROVED: Search, surf, and record your favorites easier with the renovated Hopper 3 interface. Plus, get total control with new ad-skipping AutoHop, built-in remote finder, parental controls and adjustable text options.
GET IN THE ZONE: The Hopper 3 is the ONLY Bluetooth-capable audio streaming box, so you can experience truly immersive entertainment.
For sports fans, the DISH Multi-Sport Pack offers a lineup of more than 35 of the most-requested sports channels. Love watching sports after Thanksgiving dinner? Then you'll love NFL RedZone, MLB Network, Fox Sports and more — this affordable DISH exclusive can be added onto any TV package so you'll be ready for any upcoming game!
Find out how much you can save on the best DISH TV deals for Cyber Monday by calling 1-855-644-8266.
By submitting this form, I acknowledge that I permit GoDISH.com to use my information provided to search for their best current offers for DISH Satellite TV plus internet service. I also grant GoDISH.com express consent to contact me at the number and/or email address I have provided above with automated technology in relation to this inquiry via phone, e-mail, or text message. I understand that I am not required to consent to make a purchase.
DISH Has the Best Cyber Monday TV Deals of 2017
Choose between great TV specials and bundle promotions perfect for Cyber Monday, only on DISH Network.
All offers require credit qualification and 24-month commitment and early termination fee with eAutopay. Prices include Hopper Duo for qualifying customers. Hopper, Hopper w/Sling or Hopper 3 $5/mo. more. Upfront fees may apply based on credit qualification.
ADDITIONAL DISH NETWORK DEALS
These DISH Network deals are included with the 2-year price guarantee and the first-year savings promotions.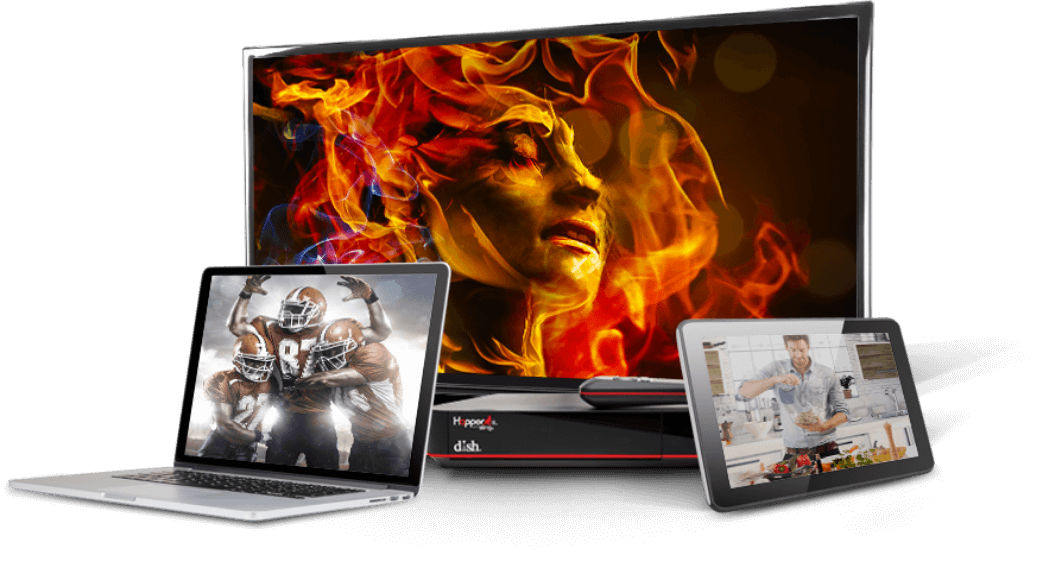 Free Premium Channels for Your New Cyber Monday TV
Get 3 months of premium entertainment such as: HBO, Cinemax, Showtime, STARZ and the DISH Movie Pack free for 3 months with a qualifying 2-year contract.
Premium channels have some of television's most popular shows, including HBO's Game of Thrones and Showtime's Homeland. Don't forget Christmas and family-friendly movies, documentaries, exclusive stand-up comedy specials, and more.
Save a Bundle with DISH's Online Cyber Monday Deals
Lock in DISH TV & High Speed Internet
Just in time for Fall TV and sports, you can now get DISH TV and Internet in a money-saving bundle! To find the most budget-friendly option at the greatest quality, we combine offers from major, nationwide Internet and phone providers so you save a bundle!
Contact us at 1-888-291-7119 today and mention the gift card offer to get the top online deals for after Turkey Day!
Internet Providers

Exceptional Customer Experience
Showing our 4 & 5 star reviews
2 months ago
Still doesnt work right
By DISH Network Customer:


Marley
3 months ago
The technician was a true professional with great people skills.
By DISH Network Customer:


Charles Hill
4 months ago
Very professional and great customer service
By DISH Network Customer:


Customer
4 months ago
Quick .. very nice ..
By DISH Network Customer:


Carlene
4 months ago
The technician that did my installation, did a wonderful job of installation and explaining the system. Thank you!
By DISH Network Customer:


Carol
4 months ago
Loving my dish is
By DISH Network Customer:


Customer
4 months ago
The installation process was great but the internet is soooooooooooooo slow. Getting work accomplished takes way too long.
By DISH Network Customer:


Carmen
4 months ago
Totally love my Dish satellite just hate that my internet isn't connecting to my tv issue with the internet
By DISH Network Customer:


Selina Jones
4 months ago
Dish is awesome way cheaper than cable plus has more channels
By DISH Network Customer:


Customer
4 months ago
Still waiting on my reward cards. But service waa really good
By DISH Network Customer:


Mary Hilty
4 months ago
The tech was super . He answered all of my questions and explained everything i need to know.
By DISH Network Customer:


Tiffany
4 months ago
Service technician was very professional and quickly installed my equipment. He also showed me how to use the remote and guides. 5 stars for him! Only 2 stars for dish itself! Outrageous expensive! Unbelievable!
By DISH Network Customer:


Pam
4 months ago
Our technician was very professional. Especially having to install during these hard times with Covid-19.
By DISH Network Customer:


Wayne
4 months ago
Fast set up service . Friendly technician . I felt The ad was a little misleading , but otherwise seems like a great deal . We are enjoying our internet & our dish .
By DISH Network Customer:


Customer
4 months ago
Your Tech named Walter did a great job. Made sure everything was set up and working before he left.
By DISH Network Customer:


Nolan Trammell Customer
‹
›